Call 808-264-5406 or Email Evictionsrus@msn.com

Maui Process Servers LLC is hired by a wide variety of clients from many different industries. We pride ourselves on being able to serve every kind of document and have over 12 years of experience; we've pretty much seen it all!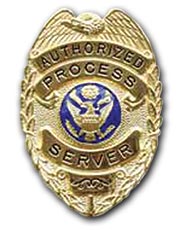 All of Maui Process Server's LLC civil process servers are 100% certified and bonded. Maui Process servers have been servicing attorneys and citizens in the Count of Maui over the past years with confidence and reliability.
Maui Process Servers is authorized to serve the following types of documents:
Order to show Cause pursuant to Chapters 603, and 604, Hawaii Revised Statutes (HRS)
Writs of Attachment and Execution pursuant to Chapter 651, HRS
Garnishment Documents pursuant to Chapter 652, HRS
Writs of Replevin pursuant to Chapter 654, HRS
Writs of Possession pursuant to Chapter 666, HRS
Process serving has evolved. The modern service of Maui County Process Servers goes beyond simply delivering documents. Maui Process Servers provides a full service and is able to respond quickly to clients with current and accurate information.
Service of Process to Maui Country Correctional Center aka MCCC
We have a priority access to MCCC facilities and are one of very few Process Servers able to go into the prison during off visiting hours.
Real Estate
Many of our clients represent banking and mortgage vendors. We serve volume foreclosure documents to all Maui County, and are constantly monitoring the changing laws and procedures for serving foreclosure documents, especially in Hawaii and California.
In addition, we also service landlord/tenant documents. We always do our best to get personal service upon the defendant so you can be granted Judgment. In cases were the tenant has already moved out or is evading service, we will, as a last resort, post the legal documents on the door and capture a photo of the posting. We save the photo to our secure database and mail you a hard copy of the photo with the affidavit. Depending on state law, we will follow up by mailing the defendant the legal documents via First Class Mail and which is noted in the affidavit.
General Civil Litigation
Maui Process Servers LLC serves hundreds of summons and complaints per year from clients all over the United States. We provide legal support for litigation disputes involving contract law, personal injury, employment issues, commercial real estate, construction defects, premises liability, and government disputes.
Government
Maui Process Servers LLC holds several Federal and local government process serving contracts. We have received praise and recognition from many happy Government attorneys, paralegals and other staff. We are always looking to bid on new contracts, and are becoming the number one choice when it comes to service of process in Maui, Hawaii.
Family Law
Maui Process Servers LLC provides legal support for family-related matters and domestic relations. We understand service of process in these matters must be performed discreetly and with sensitivity. We go out of our way to serve documents in a way that does not upset either party. Give us a call to discuss your needs.
Affiliates
As members of the National Association of Professional Process Servers (NAPPS), we serve documents from affiliate NAPPS members at a reasonable cost, with efficiency and integrity. We also rely on affiliate NAPPS members to serve documents for our valued clients in the U.S and Canada. Contact us to request a quote for service in Maui County..
Pro Se
An individual who represents himself in a legal procedure without the aid of an attorney is defined as a "Pro Se". We help many individuals serve legal documents, especially those who represent themselves in small claims cases. In landlord /Tenant "Pro Se" cases the following service is available.:
Basic steps of a standard eviction.
Step 1 – Determine if a 5 business day notice or a 45 day notice is required.
A-5 day notice is used if there are any monies' owed. This is a requirement of the 5 day notice. It does not have to be a lot of money just some funds.
B-45 day notice is used if the renter is 100% current in all monies and on a month to month lease agreement, but you want to remove them from the rental. ie…Drugs on property, pissing off neighbors, jerks
Maui Process Servers has a lot of templates of both notices and can draft the 5 day notice and serve it as needed within 12 hours. The only thing we need is the landlords name & address and the renters name & address emailed to us at EVICTIONSRUS@MSN.COM.
Our charge:
$185.00 to perform this service if in Kihei, Wailuku, Kahului, Paia, Wakapu.
$195.00 to do this if in Makawao, Haiku, Kula,
$200.00 to do this if in Lahaina, Kahana, Napiili, Kaanapali
Step 2 – On the 6th day or on the 46th day
You will need to draft/file and serve the Complaint for Summary Possession with the Second Circuit court in Wailuku. This is a two page documents with 15 questions. Ie..Is the renter active military or not? Was a 5 day notice served? When?
Since we am not an attorneys we cannot draft the Complaint/ Summons/ and Return of Service documents. We can help you in this process, then we can stand in line and file them, serve them on your renter, and file the Proof of Service back at the courthouse for one set fee.
Please note the filing fee for this document is paid to the Second Circuit Court by check made out them in the amount for $155.00.
We will need the following documents emailed to us: Lease or rental agreement if there is one, 5 day notice or 45 day notice that was used, an accounting of monies owed to you, any letters, Emails, texts, or written testimonies you want the Judge to read. You will need all these prior to drafting the Complaint;
Public knowledge is that the owner of the property is the Plaintiff or he can have a Property Manager appear for him/her if there are a written documents or contract between the Property Manager and the owner. If there is no rental agreement or lease and everything is verbal only the owner can appear. Anyone else the Judge will dismiss the case.
The fee for us to help, file, serve, and file return of service is as follows.
$180.00 to perform this service if in Kihei, Wailuku, Kahului, Paia, Wakapu.
$190.00 to do this if in Makawao, Haiku, Kula,
$200.00 to do this if in Lahaina, Kahana, Napiili, Kaanapali
Please note your court date will be the first Monday after we serve the complaint if you live on the Kahului side of the Island. If you live on the west side it will be the second Thursday in Lahaina.
Step 3 – Courtdate: we are not attorneys or a Lawyer so we cannot appear for you. You have to appear.
A. Note: THIS IS A HEARING NOT A TRIAL AT THIS TIME!!!
B. The Judge has approx. 1 hour to hear 40-60 cases so he will first do a role call and call all cases where the defendants failed to appear and have them all ruled in default where the Plaintiff automatically wins. This usually removes 60% of the courtroom. If the renter does not show you win!
C. If both parties show up then the Judge will call them up one by one and only talk to the defendant for 1-2 min max. He will not talk to the Plaintiff. If the Defendants have some kind of argument other than" I just have no money" than the Judge will order the case to go to Trial. The trial will be scheduled for the following Monday.
D. If the defendants have a real weak or no money answer then the Judge will rule in the Plaintiffs favor-You win!
E. If the Defendants state that they have paid and the landlord is lying or the Landlord is very bad and turned off the electric or there is Black mold in the rental ie…most of the time it is a lie. Then the Judge will move the case for trial for the following week. There is nothing you can do to prevent this.
F. VERY VERY VERY important. IF THE JUDGE MOVES THE CASE FOR TRIAL YOU MUST RAISE YOUR HAND AND SAY " Excuse me your honor may I please request a trust account for all the monies owed to me?" You have to ask for this. If you don't the Judge cannot issue the order. The Judge will then turn to the renters and say these words:" I am ordering you to put all the money owed ie $2,568.85 into a court ordered trust account within 48 hours. You can see the bailiff for the court account number. If you fail to put every single dime in the account by noon Wednesday I will issue a Writ of Possession to be issued and you will be removed immediately from the property." The Judge will say this two times and l make sure the renters know what they have to do.
Step 4 – After court call us.
A. I can draft the Writ and Judgment for Judges Signature and submit it for you. Cost will be $52.00 paid to Maui Process Servers LLC
B. Once the Writ and Judgment are signed then the court will call you or I. I then will pick it up and execute it on your renters. I will go to the property kick in the door and remove them and their belongings or I will tell them they have 1 hour, 1 day or the weekend to vacate the property. Depends on the landlord. I let them know if they refuse to vacate then I will call the Sheriffs and they will be arrested for criminal trespassing and put in jail. I will then remove all their stuff and put it in storage so then they get out the locks will be changed and they will have to pay to get their property out of storage.
This is very difficult to explain the charges for this because a room in a house will take less time than a 4 bedroom house with renters who have been living there for 5 years. But a rule of thumb is we charge $104.00 to deliver the writ and give them a verbal deadline. Or we can draft a notice of criminal trespass warning with a dead line for $156.00 Then I charge $75.00 per hour plus .60 cents per mile round trip each time I have to return.
If we have to hire a team and move everything then all the cost will be paid by the landlord.
Maui Process Servers is an active member of the Hawaii Deputy Sheriff's Association Registration #1007
An authorized Process Server authorized by the Department of Public Safety, State of Hawaii. Issued by James L Propotnick, Deputy Director of the Department of Public Safety located at 919 Ala Moana Boulevard, 4th floor, Honolulu, Hawaii 96814.
Maui Process Servers LLC site is free to use. It is not intended as, nor offered as legal advise. Maui Process Servers LLC is not a law firm or a legal representative. WE ARE THE EXPERTS! So far as, Maui Process Servers has a 100% (personal) service of process record when dealing with those who wish not to be served.
Hawaii State License Private Detective Badge #1090

Fully insured up to $2,000,000.00
Call 808-264-5406 or Email Evictionsrus@msn.com